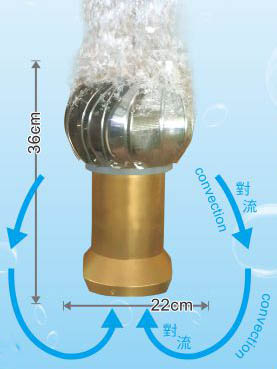 ×
Stainless Steel Roll Aerator
Country of Origin:

Taiwan

Model:

DM-HS168ST

Material:

Stainless Steel

Color:

Original Metallic Base Color

Minimum Order:

1 Set

Delivery Lead Time:

30~60 Days

Delivery FOB Port:

FOB Taichung Port

Payment Condition:

Wire Transfer
Features/Installation benefits of Stainless Steel Roll Aerator:

*Oxygen transmission efficiency is stable and does not decrease with long use.
*Energy savings of up to 45% ~ 75% (due to no pressure loss and water depth limit)
*Product material durability for more than 15 years.
*Easy to install, no need to replace any consumables, never block.
*The world's first sphere---aeration, stirring mud double function.